If you have any enquiries please
click here!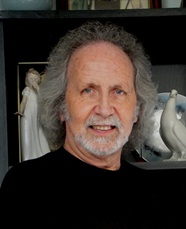 The main objective of KiwiContactz is to source, quote and supply natural health products required internationally.
KiwiContactz NZ Limited is a Company formed as a result of progression from a small Mail Order business to an Export business by Richard Sinclair, who has worked in the natural health field for over 15 years, and before that in many positions in Companies from warehousing to sales/marketing to product/sole management, wholesaling and retail business ownership also.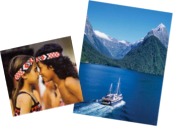 New Zealand is known for it's natural clean green image and KiwiContactz takes pride in this, offering the same in efficient service and quality products. I deal only in products that have been manufactured and stored in the best way to keep the product in good condition. Product is made to order and no stock is held, enabling exports to be fresh and have a maximum shelf-life for my customers. The only time this may change is if there is some stock being available due to manufacturer overstock or customer cancellation.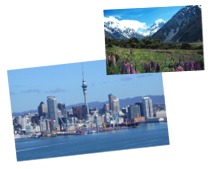 KiwiContactz is associated with manufacturers/suppliers of health supplements and skincare products, being able to supply as well as formulate the product to suit a customer's requirements, and I welcome this opportunity to discuss any possibility to commence a business relationship.
New Zealand's diverse natural landscape leaves people from all over the world amazed at its ability to provide those seeking outdoor activities and those seeking a great place to rejuvenate. It is all you could ever want in a destination. New Zealand and its people are also friendly, open and warm so you always feel welcome. New Zealand is approximately the same size as Japan or the UK and yet its population is just under four million people. This means you don't have to worry about crowds or the traffic when travelling around and enjoying the country.
New Zealand's location means that it is 19 hours ahead of Pacific Standard Time or 12 hours ahead of Greenwich Mean Time. It also means that New Zealand has the reverse seasons to the Northern Hemisphere making its summer months December, January, and February and its winter months June, July and August. The temperature often ranges between 15-30 degrees centigrade in the summer and between 15-0 degrees during the winter.during the winter, depending upon your location in the country. New Zealand is both BSE and TSE free in addition to which there is no foot and mouth disease. New Zealand is noted for its clean, green environment.
Please feel free to make contact and ask anything you wish to know,